autoCARGO at IAA Transportation 2022
At this year's IAA Transportation in Hanover, the world's most important platform for the future of the commercial vehicle industry, UNICARagil is already impressively demonstrating some of the project results achieved eight months before the end of the project.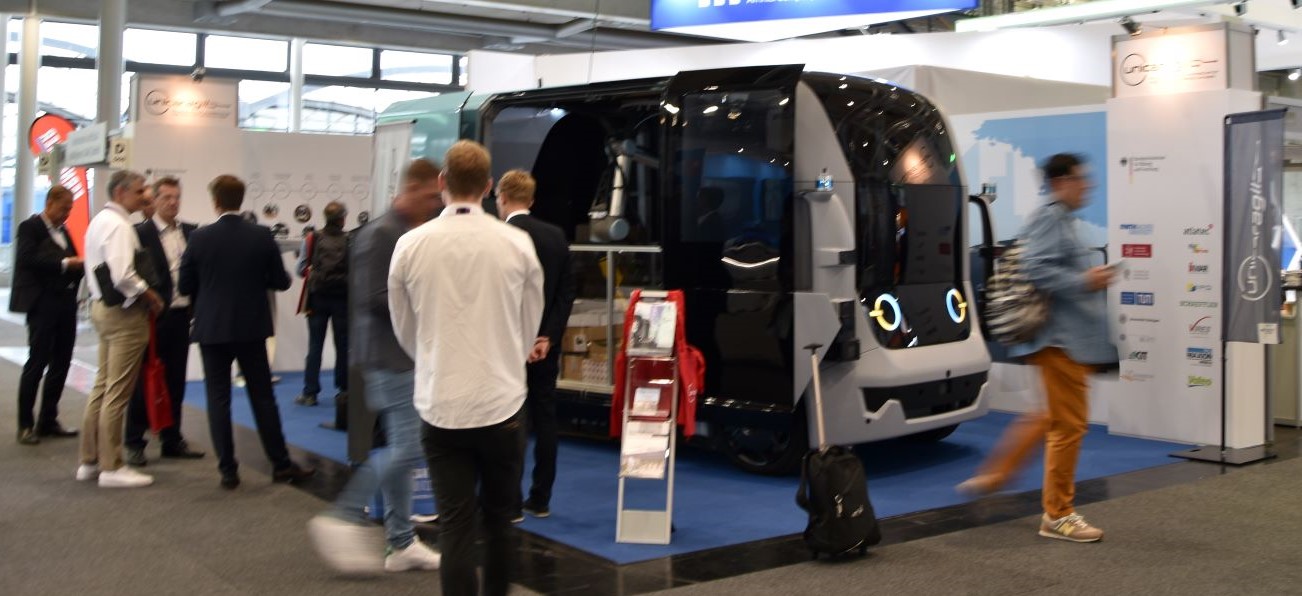 The autoCARGO, a fully automated delivery vehicle for the last mile, impressively demonstrates how the disruptive architectures for driverless vehicles developed in the project can work. Based on the highly modular system, the project will realize not only the autoCARGO, but also three other use cases, namely the autoSHUTTLE as a supplement to public transport, the autoTAXI as an individual motto cab, and the autoELF as a private family car.
We are pleased about the positive feedback and stimulating discussions during the fair (video from 0:30):
We are particularly pleased that we made it into the top 5 trade fair highlights: Five highlights from the IAA Transportation 2022 (vogel.de, 20.09.2022)